Kaitlin before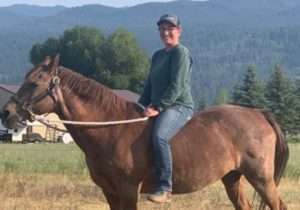 and Kaitlin now...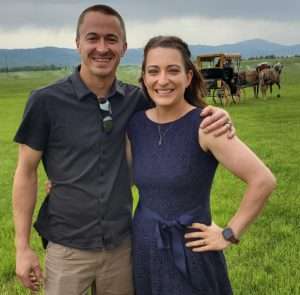 ---

---

What made you initially reach out to Bridger Fitness?
Peer pressure! My friend and coworker knew Kelli and wanted to start working out and was looking for a buddy to go with. Working out was not on my radar at the time, but I wanted to support my friend in this endeavor so I said sure, I'll try it. What is more, we started with the 5AM classes on MWF!!
What were your goals at the beginning?
My goals were pretty broad in the beginning. 1) I wanted to increase my mental toughness by proving to myself that I could follow through on a promise to myself (working out 3 days / week). 2) I wanted to take care of my body; not break it down. 3) I wanted to become more confident in my physical abilities to better enjoy and have more confidence in my activities; namely, horseback riding. 4) I wanted to pay more attention to my nutrition and learn to fuel my body properly.
Could you share a little about what your journey looked like at the beginning?
Before Bridger Fitness, I didn't have a very positive relationship with working out or nutrition, especially at a gym in person with other people! Previously, I would view working out as a punishment for fueling my body poorly, or as a way to "earn" eating whatever I wanted. I never really enjoyed working out. I've always struggled with viewing my body positively. I was very self conscious because I felt that I wasn't athletic and that I wouldn't be able to do any of the workouts. My greater fear was that I would feel out of place / judged by the other (more capable) people there. It was really hard to walk through those doors the first few times, not knowing what I would encounter on the other side. I kept to myself and was not very confident. I had never even touched a barbell and was intimidated and frustrated by weightlifting and technique days. Through it all, Kelli was and is a very positive leader who gives constructive criticism on both physical technique and mental state in and out of the gym. What is more, all of the members at Bridger Fitness follow suit and are friendly, positive, and encouraging. Every workout completed truly feels like a team effort.
What goals have you accomplished since starting?
1) Not only have I stuck to 3 days / week since starting in September 2021, but I am now regularly going to class 4-5 days per week. Even more compelling is the fact that I have been doing this for 9+ months with no plans to stop anytime soon. Prior to Bridger Fitness, the longest I ever stuck to a nutrition or exercise program was about three months. I have more than proven to myself that I can follow through on a promise I make to myself!
2) Taking care of my body – though the workouts are challenging, with Kelli's help, I have progressed at a pace that was appropriate to my fitness and skill level. Many sore muscles later, I know I have been building my body up with exercise instead of tearing it down and it feels good!
3) Nutrition. Kelli has also been coaching me on my nutrition since January 2022. Learning how to properly fuel my body for proper function and performance in the gym has been a game changer! Her method is very inclusive and completely geared toward your individual needs. My mental state and physical habits surrounding food are already forever changed for the better!
4) Additionally, my confidence in and out of the gym has grown exponentially. Socially, I have made new friends in and out of the gym. Physically, I am more comfortable in my own skin because I know that I am taking steps to take care of my body. Through it all, learning to enjoy the progress instead of being so focused on the end result has been huge. So many results I have experienced have been unexpected and even better than the end results I initially came up with myself. Things that can't always be defined by a photo or a scale, such as my energy levels, how my clothes fit, and how I feel in my own skin.
What are some of your proudest moments so far?
Some unexpected results of all this work in and out of the gym (which, weirdly enough, were not even on my radar when I started) are the following: 1) I can do one strict pull up! 2) I can do a handful of true pushups (not on my knees) in a row! 3) I can lift heavy weights with good technique in olympic weightlifting movements! 4) I can climb a rope! (like, what?!) 5) There have been a few workouts where I wanted to quit and walk out, but I didn't. The positive influence of Kelli and everyone at the gym really facilitates learning just how much I can actually push myself through challenging moment
Who's next?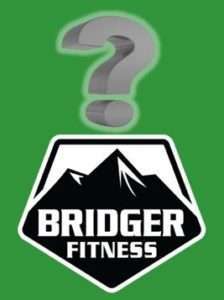 This can be you!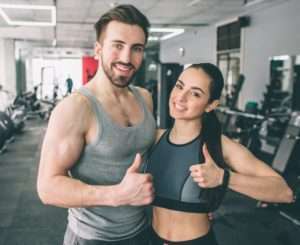 Who's next?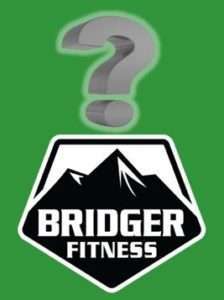 This can be you!